Documentation Fundamentals Zones
Shipping Zones - Where you ship to
A shipping zone in Parcelify represents any area you ship to that will require shipping rates. You will need to add at least one Shipping Zone in order to create and display shipping rates to customers.
Zones allow you to group shipping rates based on where you ship orders. For example, if you have specific USA rates, along with specific UK rates, a zone for each will allow you to group your shipping rates accordingly.
In addition, you have the option to add Restrictions and block certain products from shipping to the entire zone.
Setting up a Shipping Zone:
Once you have added at least one Location (where you ship from), you will be able to add a Shipping Zone (where you ship to).
Click the Add Shipping Zone button
Give the Zone an easily recognizable name
Add product restrictions to this zone if required.

If any matching items are in the cart no rates to this shipping zone will be displayed at checkout
Multiple restrictions may be entered as a comma-separated list
If any entry in your restriction contains a comma, please surround it with quotation marks (Example: "Planes, Trains and Automobiles")
Restrictions are case-insensitive

Select the Countries you will be including in this zone
Click [Save]
In addition, many countries have states, provinces, or regions you can use to further define a shipping zone. If you see X out of Y regions next to a country you are including, that means it has sub-areas you can use to customize your zone.
Congratulations! Your new zone is saved and you are ready to add Shipping Rates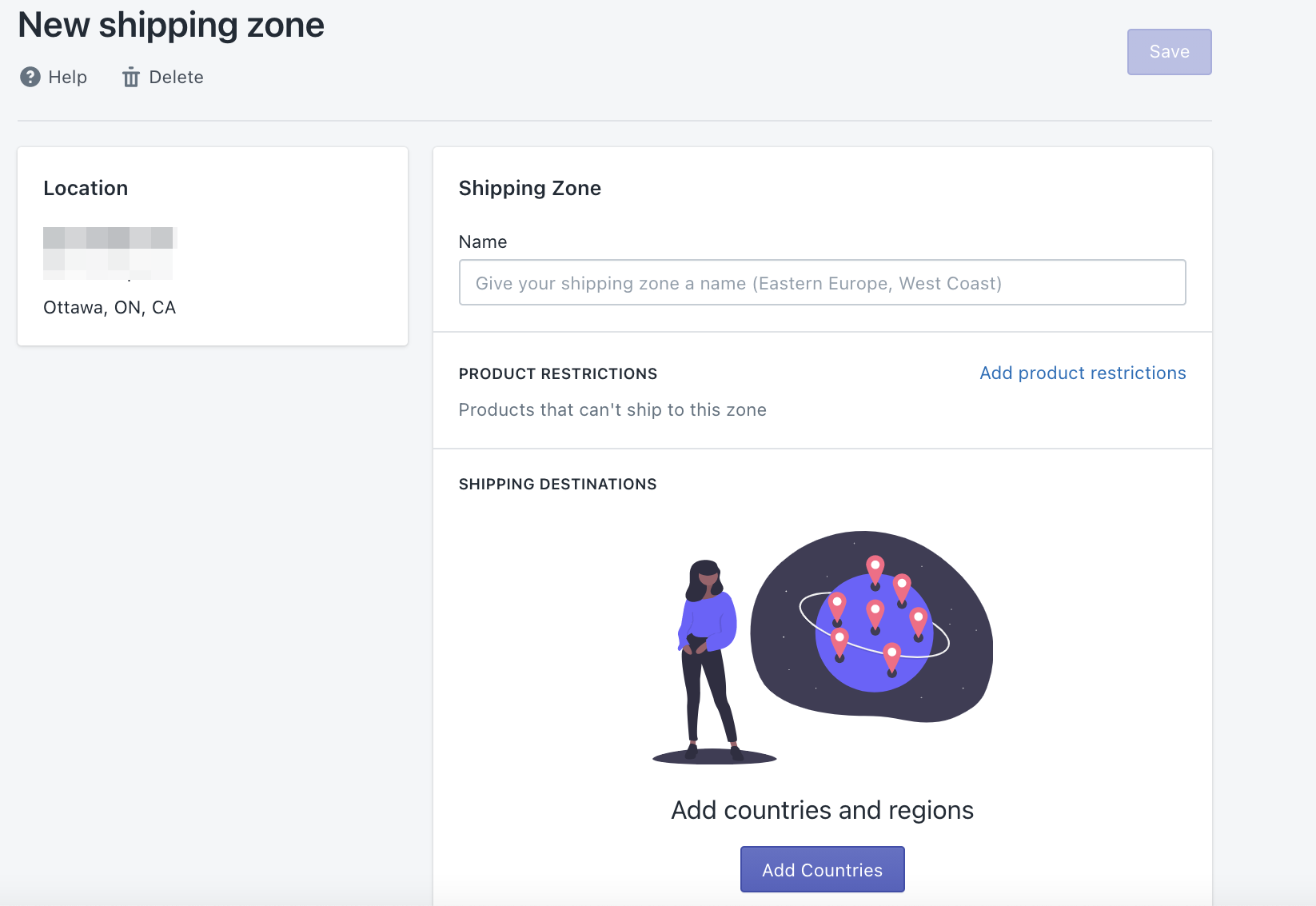 Locations - where you ship from
Learn more about Parcelify Rates